The Perfect Boise Trail Bike
Welcome in the Specialized Stumpjumper Evo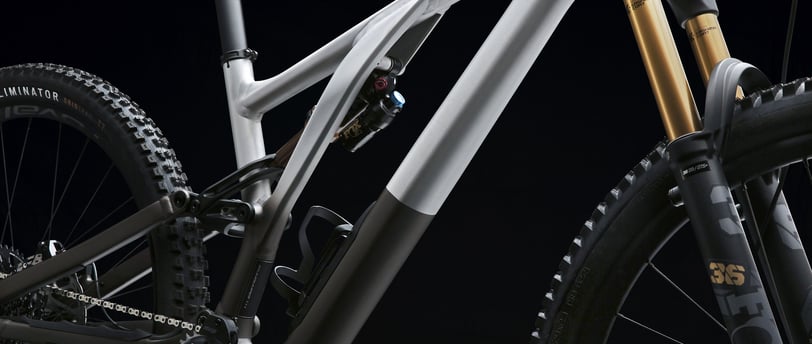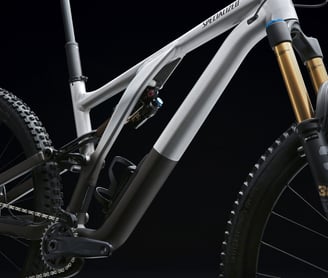 Boise, Idaho, is a mountain biker's paradise, offering a plethora of diverse and challenging trails. When it comes to conquering Boise's rugged terrain with finesse and power, the Specialized Stumpjumper Evo is the ideal companion. This exceptional trail bike combines cutting-edge technology, versatility, and robust construction to tackle Boise's trails with confidence and precision. In this blog post, we'll delve into why the Specialized Stumpjumper Evo is the perfect match for Boise's thrilling trails.
Agile and Responsive:
Boise's trails demand a bike that can handle tight corners, technical sections, and quick changes in elevation. The Stumpjumper Evo's progressive geometry, with a slack head angle and shorter chainstays, provides the agility and responsiveness needed to navigate these challenging trail features. Whether you're zipping through the twists and turns of the Boise Foothills or tackling the technical descents of the Table Rock area, the Stumpjumper Evo's nimble nature allows you to maneuver with confidence and control.
Stable Descending Capability:
Boise's trails are renowned for their thrilling descents, and the Stumpjumper Evo is built to handle them with ease. The bike's slack head angle and long reach provide stability at high speeds, allowing you to confidently tackle steep sections and navigate rock gardens. With its exceptional suspension system, featuring a FOX or Ohlins shock and a RockShox fork, the Stumpjumper Evo absorbs impacts and maintains traction, providing a smooth ride and helping you maintain control on challenging descents.
Climbing Efficiency:
While Boise's trails offer exhilarating descents, they also present rewarding climbs to conquer. The Stumpjumper Evo is designed to optimize climbing efficiency without compromising its descending capabilities. The bike's progressive geometry, combined with a lightweight yet durable frame, strikes the perfect balance between agility and pedaling efficiency. Whether you're ascending the steep trails of Bogus Basin or exploring the trails around the Boise River, the Stumpjumper Evo's climbing prowess ensures you can conquer any incline with ease.
Customizable Adaptability:
Boise's trail network offers a wide range of terrains, from flowy singletracks to technical rock gardens. The Stumpjumper Evo's adaptability allows you to fine-tune your bike to match the specific trail conditions. With an adjustable flip chip, you can tweak the bike's geometry to optimize performance based on your preferences and the demands of the trails you'll be riding. Additionally, the Stumpjumper Evo's compatibility with both 29-inch and 27.5-inch wheels provides versatility to choose the setup that suits your riding style and the terrain you'll encounter.
Durability for Demanding Trails:
Boise's trails can be unforgiving, with rocky sections and challenging terrain that put bikes to the test. The Stumpjumper Evo's robust construction, featuring a FACT 11m carbon frame or M5 alloy frame, ensures the bike can withstand the rigors of Boise's demanding trails. Built to handle big hits and absorb impacts, this bike gives you the confidence to push your limits without worrying about durability.
The Specialized Stumpjumper Evo is the perfect companion for exploring Boise's thrilling trails. Its agility, stability, climbing efficiency, customizable adaptability, and durable construction make it an ideal choice for tackling the challenges that Boise's diverse terrain presents. Whether you're descending steep slopes, conquering challenging climbs, or navigating technical sections, the Stumpjumper Evo empowers you to elevate your riding experience and explore Boise's mountain biking paradise with unmatched confidence and control. Get ready to embark on unforgettable adventures, push your limits, and create lifelong memories with the perfect match for Boise's trails - the Specialized Stumpjumper Evo.
For any questions or if you would like to check one out for yourself, we have plenty of these bad boys in our colors, all sizes and colors :)
You can check our inventory here https://www.ridgelinebikenski.com/sitesearch.cfm?search=stumpjumper